Just received a new batch of club stickers.



They come in white or metallic silvery grey.

Just to show the new silver
New silver stickers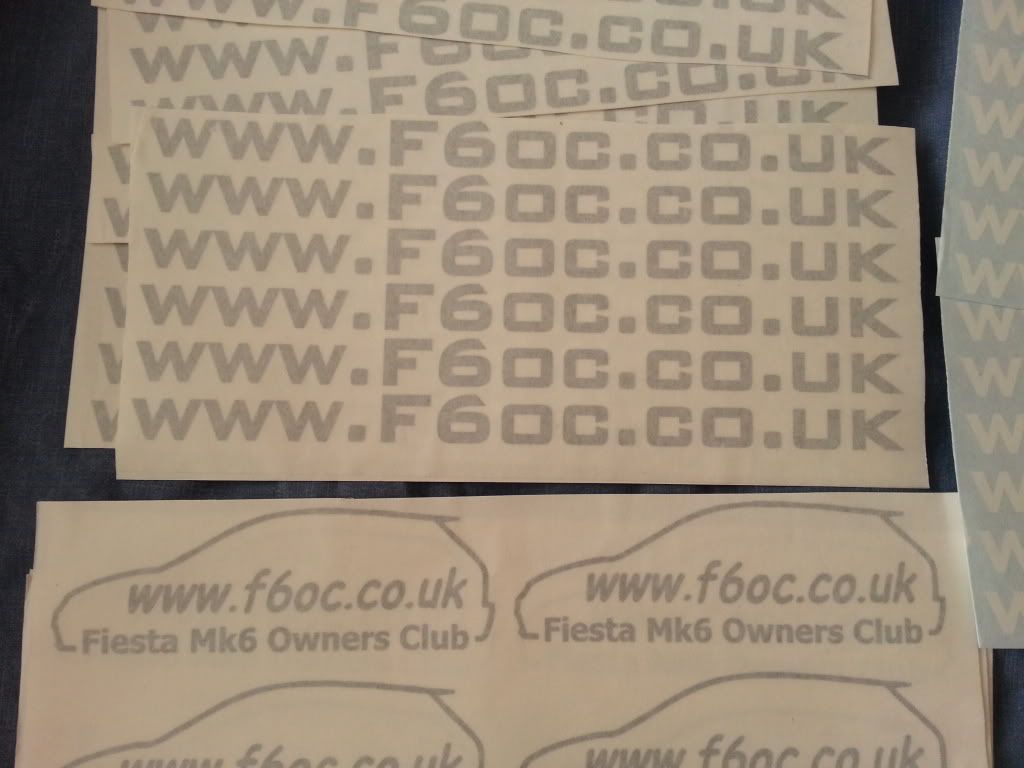 And white versions
Other Available Colors

Black
Blue
Red
Pink
Orange
Green
Yellow

Updated photos of all available sticker options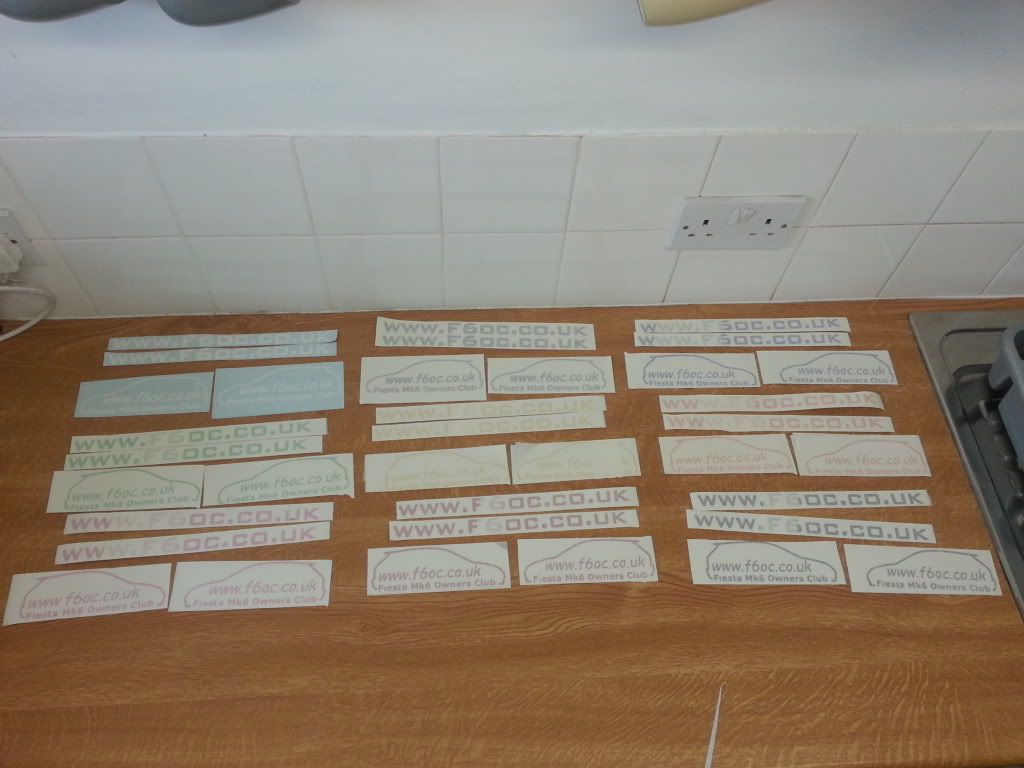 Approximate sizes

The Logo stickers are approx 150mm long
The web address sticker are approx 275mm long

Please note, These are external fitment only.

Prices

Logo Sticker
F6oc+ members = £4
All other members =£4.50
Website URL Sticker (while sticks last) - £6

A pair of Logo stickers also come with the F6OC+ membership package

If ordering outside of the UK then we are sorry but have to add £2 to the price for postage. Sorry I don't want to do it but if I don't we will be selling the stickers for less than we pay. (contact me before ordering)


Payment Options

***Both these options you need to PM me with you name, address and what sticker option you want***

1: Paypal, our store uses paypal. http://www.f6oc.co.u...-club-stickers/

2: Via a bank transfer, PM me for details.


For Payments via Club membership please see the F6OC Club Membership Page